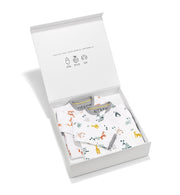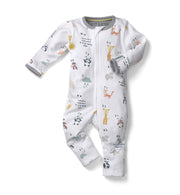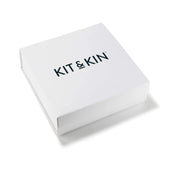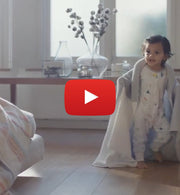 Better for your baby
Our children are exposed to an increasing number of pollutants in many aspects of normal everyday life so choosing organic fibres is another step towards living a natural healthier lifestyle. Baby's skin is thinner and more fragile than adults. It is also less resistant to bacteria and harmful substances in the environment, especially when irritated, so it is therefore only natural that we want to dress them in fabrics that have not been treated with any chemicals or pesticides.
Better for our world
The farming of organic cotton does not use pesticides and other harmful toxins associated with the production of conventional cotton. Safer methods include crop rotation, physical removal of weeds instead of using herbicides, hand hoeing and using beneficial insects to counteract the bad. As a result, workers have better conditions, water quality is not compromised by run-off, and strong healthy soil is built. The end product is an organic cotton fabric and yarn that is toxic-free.
Giving back
Every product gives back through the Kit & Kin Foundation. Thanks to your support we help protect acres of threatened rainforest around the world and support women and children living in these areas with educational scholarships, family planning clinics and healthcare. Together, we can make a real difference.
Protecting your world, naturally
Not only does our babywear feel and look good, it also does good too. As part of our Giving Back programme with the World Land Trust (WLT), every item of the range purchased helps fund sustainable community developments projects in Guatemala, providing educational scholarships, healthcare and family planning clinics for local young women. Through your support, together we can continue to aid WLT's efforts to empower women all over the world.
Kit & Kin Guarantee
All of our clothing adheres to the Global Organic Textile Standard. GOTS is the worldwide leading textile processing standard for organic fibres, including ecological and social criteria, backed up by independent certification of the entire textile supply chain. For further information please visit the GOTS website
http://www.global-standard.org