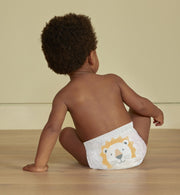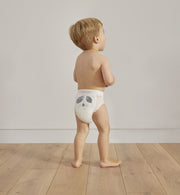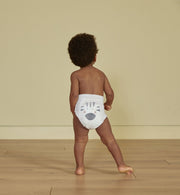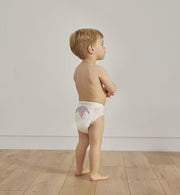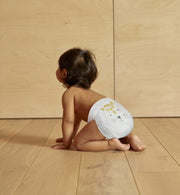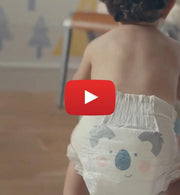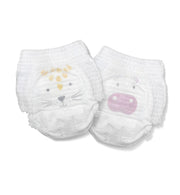 The most accredited eco nappy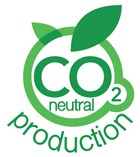 Better for your baby
Approved by dermatologists, Kit & Kin is the hypoallergenic nappy with premium, plant-derived performance. Our nappy pants contain no harsh chemicals and use gentle, super soft materials to help safeguard your baby from sensitive skin problems like nappy rash. With a flash dry layer for instant dryness and patented channel technology to evenly distribute liquid around the nappy, baby's bottom stays protected from leaks for up to 12 hours. Plus all round stretch designed to move as your baby moves.
Better for our world
We use sustainable, plant-derived materials to help end our dependency on non-renewable resources and protect the future of your baby's world. Our super absorbent core contains bio-based gels* and totally chlorine-free, FSC® certified wood pulp from sustainably managed forests. The top layer, outer lining, leg cuffs and packaging are all made from 100% sustainable materials. Produced in a carbon neutral factory, Kit & Kin nappy pants are the natural choice.
*Based on mass balance
Giving back
Every product gives back through the Kit & Kin Foundation. Thanks to your support we help protect acres of threatened rainforest around the world and support women and children living in these areas with educational scholarships, family planning clinics and healthcare. Together, we can make a real difference.
Beauty without bunnies
Kit & Kin are proud to be a member of PETA (People for the Ethical Treatment of Animals). By purchasing cruelty-free products you can help save a number of animals from excruciating tests and a lifetime of suffering.
Does the brand you use test on animals? You can check out here
Awards

Platinum
Best Nappy Design

Silver
Best Disposable Nappy

Silver
Best New Brand to the Market

Absolute Design Award

Platinum
Best Babies Toiletries Collection

Winner
Best Eco Nappies
Bronze
Best Infant Product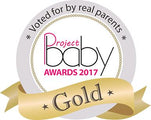 Gold
Best Disposable Nappy

Runner Up
Best Baby Essential

Cruelty Free

Shortlisted
Best Performance Disposable Nappy
Testimonials
"We love new eco-friendly brand Kit & Kin's online nappy subscription service."
- Mother & Baby
"I've been searching for an eco-friendly nappy that actually works for years and this is the answer. Thank you Kit & Kin!"
- My Baba
"Really good nappies for your baby and amazing for the environment. Their baby wipes are excellent too. We've tried so many different brands but this is the best."
- Timea P.
"These nappies are fantastic! Environmentally friendly and perform as well as any well-known brand! I've been using them for 9 months now and am really happy with the quality!"
- Olya T.
Product Benefits
Our commitment to you
Our products are made without: chlorine processing, latex, lotions, fragrances, most common allergens, phthalates, optical brighteners, or organotins (MBT, DBT, TBT)
Ingredients
Outer lining: 100% sustainable materials
Inner lining: 100% sustainable materials
Leg cuffs: 100% sustainable materials
Waistband: All round stretch
Absorbent core: Totally chlorine free FSC® certified fluff pulp and bio-based SAP
Packaging: 100% sustainable
Eco nappies or eco nappy pants?
Many parents often wonder when to switch from nappies to nappy pants. The truth is that this is completely down to your personal preference as a mum or dad, but we would love to help you figure out what those preferences are. So what is the difference between our eco nappies and our eco nappy pants?
Nappies have tabs on the side and open up completely. This is handy when you want to quickly change a wet nappy without taking off baby's trousers and shoes, and it also means that the nappy is re-sealable.
Our eco nappy pants on the other hand have stretchy, tearaway sides. Simply pull them up like pants and take them off by tearing them open on the sides. They are useful for confidence building while potty training because they will allow your little one to pull down the nappy themselves and use the potty without any help from mum and dad. Additionally, parents of particularly wriggly, active babies often opt for nappy pants at a much younger age because they find them quick and easy to put on.