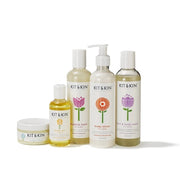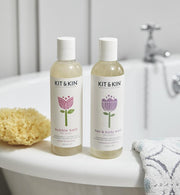 Better for your baby
Newborn skin is delicate, and so is a baby's immune system. Skin is the body's largest organ and absorbs up to 60% of ingredients in the products we apply. Many bath and body products available today contain toxic ingredients such as parabens and SLS; these synthetic ingredients have been recognised to cause irritation and may even have damaging effects longer term. However, there's much you can do to protect your family.
Certified Natural

Kit & Kin skincare is certified natural by the COSMOS association, is hypoallergenic, and approved by dermatologists. Your baby deserves the best. You deserve the best. We only use pure oils, gentle herbs and the cleanest ingredients. Our fabulous range will help protect your little ones soft delicate skin and ensure your family steers clear of any harmful toxins.
Giving back
Every product gives back through the Kit & Kin Foundation. Thanks to your support we help protect acres of threatened rainforest around the world and support women and children living in these areas with educational scholarships, family planning clinics and healthcare. Together, we can make a real difference.
Beauty without bunnies
Kit & Kin are proud to be a member of PETA (People for the Ethical Treatment of Animals). By purchasing cruelty-free products you can help save a number of animals from excruciating tests and a lifetime of suffering.
Does the brand you use test on animals? You can check out here
Awards

Silver
Best New Brand to the Market

Absolute Design Award

Platinum
Best Babies Toiletries Collection

Cruelty Free
What you get in the baby bundle
baby lotion
Hypoallergenic | pH balanced | Certified natural
Soothing & moisturising
A blend of 12 natural nourishing oils, this soothing, softening baby body lotion helps protect delicate skin from dryness.
With organic shea butter,... more info
bubble bath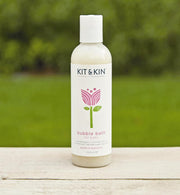 caring & calming
Infused with naturally nourishing plant extracts, this brilliantly bubbly formula can help keep babies' skin healthy and hydrated. 250 ml.
more info
magic salve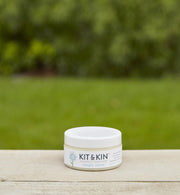 soothing & enriching
A blend of naturally nourishing oils and botanical extracts, this creamy salve moisturises, calms and protects. 100 ml.
more info
body oil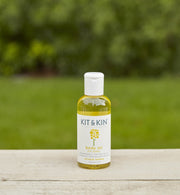 caring & calming
A blend of 12 naturally nourishing oils, this grease-free formula can help keep babies relaxed and happy. 100 ml.
more info
hair & body wash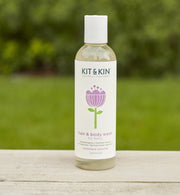 Cleansing & softening
Infused with naturally nourishing plant extracts, this tear-free formula leaves babies' skin and hair cleansed and hydrated. 250 ml.
more info
Our commitment to you
Our products are made without: Parabens, silicones, dyes, synthetic fragrances, formaldehyde carriers, gluten, PEGs or most common allergens